Scalpel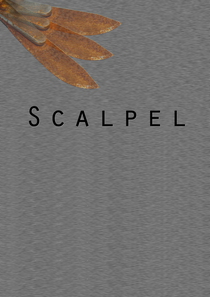 Scalpel
Genre: Forensic Thriller
Director: TBA
Writer: Vesna Jovanoska
Cast: TBA
Synopsis
Dr. Laura Steenberg wants to escape an unhappy relationship and moves from Birmingham to London. She is a forensic doctor and her new job seems very promising.However she is somehow puzzled why no one wants to tell her anything about the man who was on her position in prior. Soon she finds out that he disappeared right after strange things started to happen in the prestigious institute she now works for.
Laura is specialized on facial reconstruction and her first case looks exactly like what she was hired for. Two stoned teens found a scalp in the woods. While Laura has trouble reconstructing the victim's face, body parts from other "clients" disappear from the institute one after the other.
When Laura starts receiving scary and perverted messages it is already way to late. She realizes that there is someone about collecting body parts. He obviously misses that final component to make his creation perfect: Laura's face!
Police special agent Moira Deen never liked Laura but now she has to find her before the maniac can complete his terrible deed.