Flower Of Shame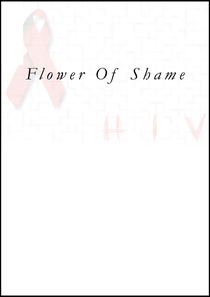 Flower Of Shame

Genre: Drama
Director: TBA
Writer: Vesna Jovanoska
Cast: TBA
Synopsis
ALEK is a young ambulance driver in a small East European village. He is about to get married to his childhood sweetheart, MARIA. As the wedding approaches, Alek spends his time either drunk or sleeping with every available woman.
FIVE YEARS LATER: Alek and Maria are married and have a beautiful four-year-old daughter, Jackie. Maria cleans, cooks and looks after their daughter. Alek uses the ambulance to moonlight as a taxi driver and spends his evenings getting drunk with his friends or picking up women with whom he has casual, unprotected sex.
Irresponsibility has a price, as Alek discovers when Maria, now pregnant with their second child, is rushed to the hospital with a mysterious illness. Doctors save Maria's life but cannot save her unborn child.
We soon discover that Alek's years of sexual promiscuity have finally caught up with him. He is HIV positive and has infected his wife and daughter with AIDS. Rumors start going around the village about Maria's illness. People panic. The local priest seizes the opportunity to preach against Alek and his "sinners' disease."
Going to hell would be a holiday compared to what Alek is now going to face.